Madonna is a gifted healer who specialises in emotional healing.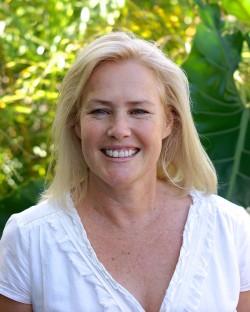 Madonna's innate knowing allows her to see through illusion and into the heart of any given problem. She has been a student of Mike Robinson's for 15 years and currently teaches the Golden Wings Advanced Healing Course in Australia.
Madonna assists people in creating greater awareness in their lives by actively listening without judgment, allowing one to be truly heard and reflecting back that which is not being said. Madonna has a natural clairvoyance that allows her to observe what is really going on for another at a soul level, revealing the truth of any given situation.
"Happiness to me is when I connect with another – on a soul level. I feel extremely blessed to be able to facilitate in the healing process of others. It is my greatest passion and my first love. It is a yearning from deep within my soul – and I am thankful each and every day that I am blessed with these gifts".  Madonna Sharpe
Readings (45 minutes)
Healings (45 minutes)
One-on-one training
One-day Workshops
Golden Wings Dynamic Healing
Madonna now offers clairvoyant readings, as well as healings, for those who are looking for a little more guidance in life – searching for a deeper understanding of any given situation, problem or relationship.
ONLINE PROGRAMMES
Healing By Madonna is now offering intensive online programmes for anyone who is looking for more clarity, joy and abundance in their life (from the comfort and convenience of their own home).
The programme takes a person into their conditioning, judgements and fears and looks at how these subconscious programmes and beliefs are controlling their lives, creating energetic blocks and hindering a person from moving forward into greater freedom, peace and abundance. When you look inside your being, where did these beliefs and judgements come from? You were not born with them. Read more..
JOURNEYING WITHIN is a course of one-day workshops that offer a unique opportunity to learn about the dynamics of your inner being and the world you have created.  The workshops are designed to assist you in reaching a deeper understanding of yourself, helping to reveal any hidden aspects. Read more..
see also